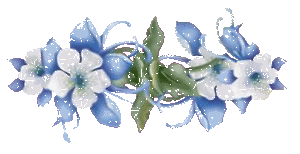 In
Loving Memory
Of
Christopher Myles Temple
December 11, 1986 ~ July 21, 2006
"Also Called C/DIRT because christopher loved Joe Dirt the movie"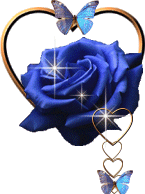 A little about
the year Christopher was born

~Ronald Reagan is president of the US~
~The US officially observes Martin Luther King Day as a national holiday for the first time ~
~The space shuttle Challenger explodes moments after lift off, killing 6 astronauts and a teacher~
~A major nuclear disaster occurs at the Chernobyl nuclear power plant in the Soviet Union ~
~Japanese video game maker Nintendo introduces its games to America ~
~US warplanes bomb Libyan headquarters in retaliation for terrorist attacks~
~The Soviet Union launches the Mir space station~
~IBM unveils the PC Convertible, the first laptop computer~
~Charlotte Church, The Olsen twins, and Lindsay Lohan are born~
~New York Mets win the World Series~
~Chicago Bears win Super bowl XX~
~Montreal Canadians win the Stanley Cup~
~Top Gun is the top grossing film~
~"That's What Friends Are For" by Dionne & Friends spends the most time at the top of the US charts~
~ALF, the Oprah Winfrey Show, and Pee-wee's Playhouse premiere~
Christopher was Our first born son,
and my third child to be born.
We fell in love with him, the first time we seen him.
As I looked down at his sweet little face,
I could only imagine the greatness,
He would achieve. I remember the day he
was born, so tiny and a fighter he was.
I never got to hold him right away,
the first time I got to hold him was
Christmas Day 1986, that was the best
gift I ever got in my life.
When you give birth to your child you have this thing when you
dream on what they are going to be when they
grow up, and Christopher was to be a
lawyer or a banker. He was a wonderful son,
brother and nephew also uncle. Christopher
loved his family in his owe little way,
each one had a special love for Christopher,
as he did them.
Christopher always did what he
thought everyone else wanted him to do, And not
what he wanted to do. But that was the way he did
things. Christopher was a fighter when he came into
this world And he fought leaving this world.
After the death of his baby brother James,
I and Christopher grew closer together,
yes you could say he was a mommy's boy
He was a happy child growing up.
I remember him and his match box cars,
that boy had over a 1000 cars,
He never played with them just lined them up
and counted then, And then put them back in it's case
He loved his cars.

Christopher was warm, loving and always made you
laugh no matter how mad you would be at him,
you could not stay mad at him long. He had many
friends of all kinds.I can say that he was very true to all his friends. Christopher knew what
he wanted out of life: He wanted to become a
State Troop at the age of six. Then as he grew up to be a thirteen year old
who wanted to be a trash man, because they
made the money, then at 16 it was a pro-skater
and at 17 is was a pro-boxer.
Then his dreams started
to fade at the age of 18. Christopher just hated
this world and his life, and he just felt he needed to do
or find something to change it, Christopher would
make up words that only he could understand, like.
"taco-taco". His smile and laughter
would warm a room
when he walked in. The amazing knowledge
he had, for such a young man, That grew
to be a strong man. He filled all are hearts
with pride and joy from the start. Christopher
loved his pop-tarts and ravioli's right out of the can. Christopher was funny,
and had to be know of it to. His smile, his eyes
were so beautiful. Christopher was a night owl,
if
he could he would sit up all
night and sleep all day. His love for animals,
most of all his cat K.C. killer cat, who pasted
in August 2005' . Christopher had so much
to look forward to in his life, but was to depressed to see it. Christopher was young
and full of life, he just had to reach out a little
more. I feel so fortunate to had him as my son..
I loved his bright face. When we talked seriously about the world. Loved his smile when he
laughed at the inconsistencies in the world
I loved his eyes when he showed emotion
I loved his mind when he discovered new
ideas and creating dreams to follow. I want
him to know that I enjoyed him so much
and I looked forward to the times we did
spend together. Not only was he my adored
son, but also my friend, I am so proud of
you my son and I love you. Christopher did his best in school, but he hated it, I did my
best to push him. He was so smart and he
knew it, but just did not care about school.
Christopher never missed a day until he got
into the high school, it was just a waste he
would always tell me. Christopher was a
clown, a class clown I should say. The teachers
would tell me that they would get so mad at him,
and then he would come up with this amazing joke that they would have to laugh at.
Christopher
loved the outdoors, he sent a lot of his
time in trees, climbing to the top and
jumping out of them. In the pool or the canal,
swimming was something, he could swim like a fish.
Loved to fish, he went
hunting a couple of times,
His love for X-box, poker, skate boarding or
roller-blade, he enjoyed jumping
on the trampoline, with his friends.
Also watching WWF wrestling,
Christopher would do things and
not think twice about it, like brush driving and
braking his hand so bad. Or sitting in a shopping cart
and having his friends push him down the road. and pumpkin hunting with his family.
And doing bike tricks.
on a pile of dirt,
running nude outside around the house
with his sister boyfriend.
Or scaring Jarod over Blair witch.
Making a fire in the pit out back, walk over it
or standing in it. or make a toilet out of snow,
trying to at least.
Eating bugs and worms like it was nothing.
I will never get to
see him met that soul mate, and fall in love .
I will never get to see him get engaged.
Or standing in the church when his new bride walks to him. I will never get to see his eyes, when he learns
that he is going to be a daddy,
I will never have that grandbaby from Christopher.
I lost 7 months of my sons life because I
wanted to give him space and spread his wings
out in this world, I did not mean for him to do it in heaven I meant here in are world.
But it is all gone now.
Christopher was 19 years old 7 months and 10 days when he decide to end his life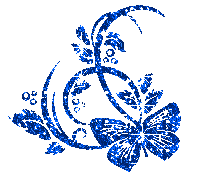 We think of you, dear Christopher
And our hearts are filled with pain.
This world would be a heaven
Could we hear your voice again.
Years have swiftly passed,
But still we don't forget,
For in the hearts that loved you best,
Your memory lingers yet.

My baby Brother James Rest in Peace
Please go to My Baby Brothers' Site
James Louis R. web site
http://james-bulley.last-memories.com/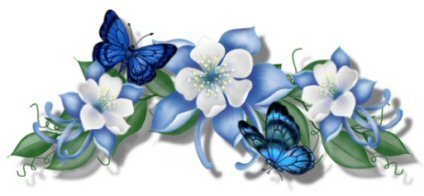 There is always a face before me,
A voice I would love to hear,
A smile I will always remember,
Of a brother I loved so dear.
Deep in my heart lies a picture,
More precious than silver or gold,
It's a picture of my brother,
Whose memory will never grow old.

http://www.myspace.com/christophermylestemple
By Mother Theresa
People are often unreasonable, illogical, and self-center:
Forgive them anyway.
If you are kind, people may accuse you of selfish, ulterior motives:
Be kind anyways.
If you are successful you win some false friends and some true enemies;
Succeed anyways.
If you are honest and frank, people may cheat you;
e could destroy overnight; Build anyway;
If you find serenity and happiness, they may be jealous;
Be happy anyway.
The good you do today, people will often forget tomorrow;
Do good anyway.
Give the world the best you have, and it may never be enough ;
Give the world the best you've got anyway.
You see, in the final analysis, it is between you and God
IT was never between you and them anyway
IT ONLY SEEMS LIKE YESTERDAY SINCE YOU WENT AWAY,
GOD CALLED FOR YOU TO EARN YOUR WINGS,
OH HOW IT BROKE MY HEART THAT DAY!
AS TIME GOES BY I WONDER IF THINGS WILL GET ANY EASIER FOR ME...
WHY DID YOU HAVE TO GO AWAY,JUST TELL ME HOW CAN THIS BE?
LIFE CAN SEEM SO UNFAIR WHEN WE LOSE THE ONES WE DEARLY LOVE,
YOU FIND YOURSELF WONDERING JUST WHAT YOU'RE WORTHY OF.
ONE MINUTE ALL YOU LOVE IS THERE AND IN AN INSTANCE IT'S ALL GONE,
ALTHOUGH I HAVE YOUR MEMORIES,HOW CAN I CARRY ON?
I KNOW A PART OF YOU IS STILL HERE WITH ME AND WILL FOREVER BE,
INSIDE MY HEART I CARRY YOU AND ALL YOUR MEMORIES.
EACH TIME I FEEL I'M ALL ALONE & THAT YOU'RE FAR AWAY... I'LL LOOK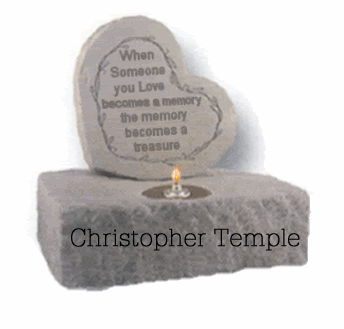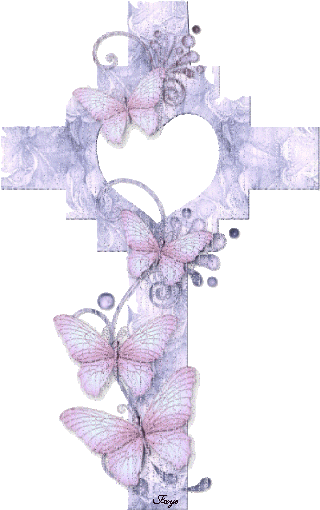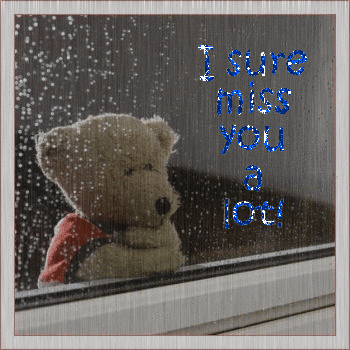 SAGITTARIUS - The Happy-Go-Lucky One (Nov 22 - Dec 21)
Good-natured optimist. Doesn't want to grow up (Peter Pan Syndrome). Indulges self. Boastful. Likes luxuries and gambling. Social and outgoing. Doesn't like responsibilities. Often fantasizes. Impatient. Fun to be around. Having lots of friends. Flirtatious. Doesn't like rules. Sometimes hypocritical. Dislikes being confined - tight spaces or even tight clothes. Doesn't like being doubted. Beautiful inside and out.
Please visit Our Beautiful Angels also :
http://charlie-strazzeri.memory-of.com/
http://john-k-bowen.memory-of.com/
http://shannon-hotaling.last-memories.com/
Please Light a candle
Thank you for coming
Thank you for the support of all my angel family
Without you all I do not know how I would have made it this far, Thank you and God Bless you and your family
To my friend
"See ya when I see ya" remember me for who I was and not for what I did at the end !
C/Dirt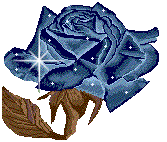 If
you need pictures framed and grpahics just check out this site
http://donnasgraphic.piczo.com/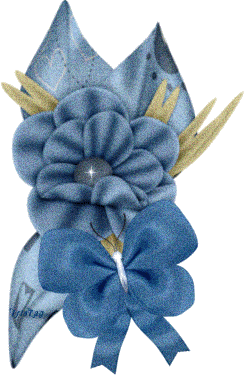 Every 43 Seconds Someone In The US Attempts Suicide!
Daily, that amounts to 1500 attempts in the US!
Every 18 minutes someone in the United States dies by suicide.
More than 30,000 people die by suicide each year in the US.
OVER 5,000 - 15 to 24 yr. olds die by suicide in the US each year.
Worldwide, more than one million people die by suicide annually. That amounts to approximately one suicide every 20 seconds

Fallin Angels
Never Forget Alway In Our Hearts

Mark age 20
August 29, 1985-January 24, 2006
http://mark-b-fowler.memory-of.com/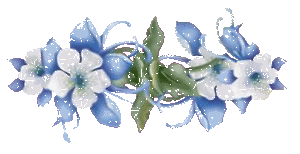 Scott age 17
January 28, 1989 ~ April 08, 2006
http://scott-palomo.memory-of.com/

William age 19
January 20,1986-November 18,2005
http://williamjoeday.memory-of.com/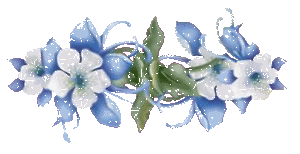 Alvin age 22
April 30,1984-July 22,2005
http://alvin-rodgers-jr-aj.memory-of.com/

Douglas age 23
November 20,1982-June 25,2006
http://douglas-kielty.memory-of.com/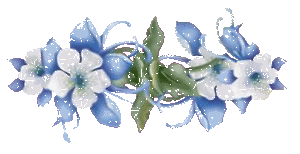 Bill age 40
November 25, 1966 -July 1, 2006
http://bill-strozewski.memory-of.com/

Robert age 18
April 2,1988-July 12,2006
http://robert-lee-hailes.memory-of.com/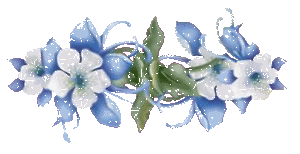 Shawn age 29
February 23,1975-Octocber 17,2004
http://shawn-buell.memory-of.com/

Ian age 18
July 31,1987*March 11,2006
http://ianladik.memory-of.com/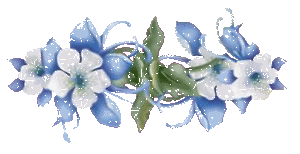 Sammy age 19
March 30, 1984 ~ June 21, 2003
Domenic age 22
1956-1979
http://sammypepe.memory-of.com/

http://www.suicidememorialwall.com/
Section 6
http://www.we-remember-them.com/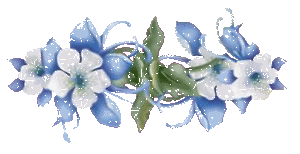 Please remember Our Loved ones
Grandma & Grandpa Barndhart
My Dad Framklin Edward III Bulley
Patrice Slack My Aunt
Pual Slack My Uncle
Grandma Temple
I love you and miss you dear.